About
Heather Vida-Moore is a visual artist from Hamilton, Ontario. She is primarily a painter whose work is often abstract, featuring complex, organic patterns, although she has also worked with a variety of other media, including drawing, sculpture, printmaking, digital art and video. She has studied art at the University of Western Ontario, Dundas Valley School of Art, and completed her final year of McMaster University's BFA program in 2015.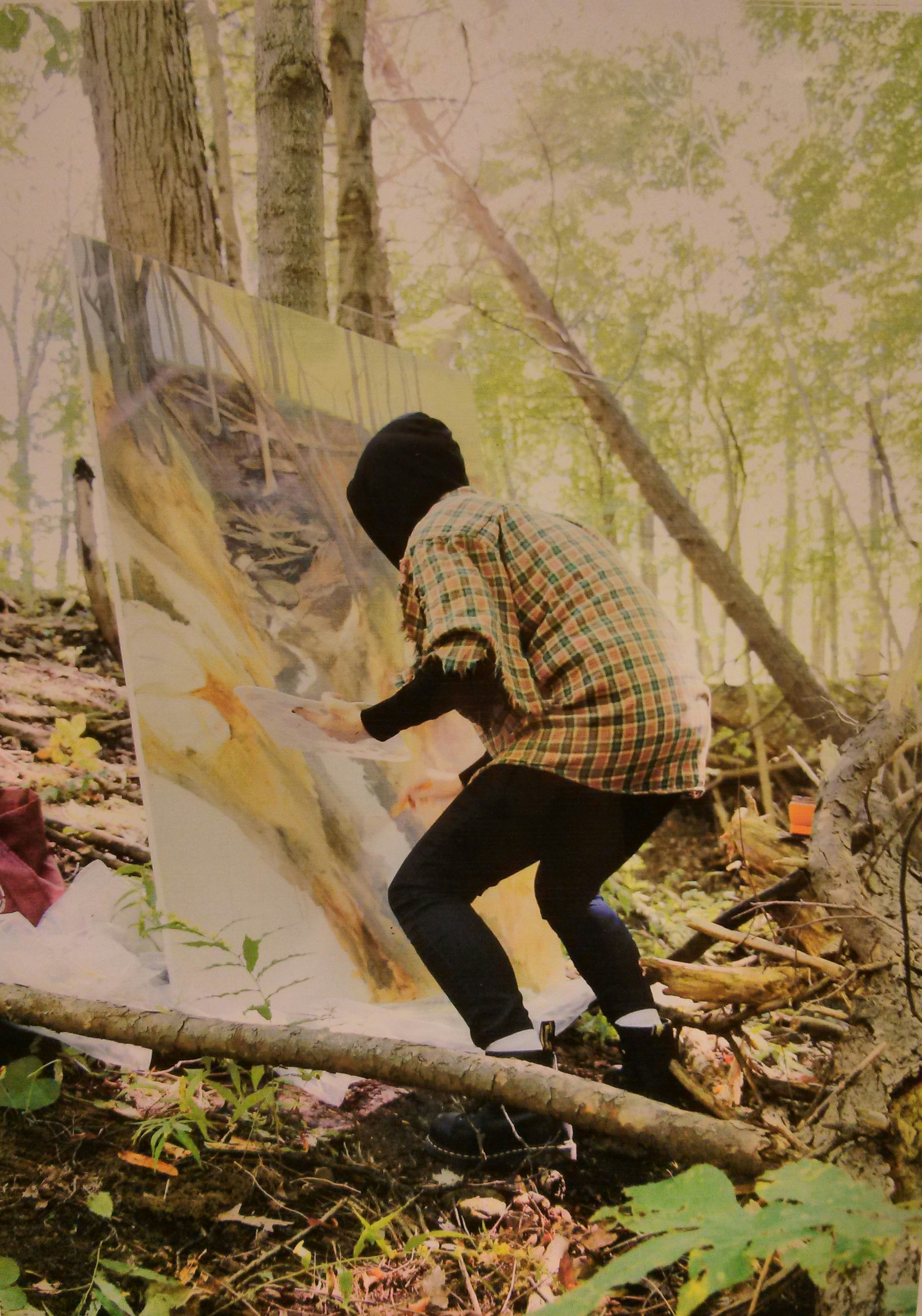 Heather Vida-Moore painting during McMaster University's En Plein Air week
with visiting artist Jim Reid at McMaster University's Natural Corridor, 2013.