Art at the Pumphouse August 5-6
On the weekend of August 5 & 6, from 10am to 5pm, I was at Art at the Pumphouse outdoor festival with my artwork.

Located at the Niagara Pumphouse Arts Centre at 247 Ricardo Street, Niagara-on-the-Lake, Ontario, Art at the Pumphouse featured original artwork available for purchase by many local artists & artisans onsite outdoors surrounded by riverside scenery. Additional one-of-a-kind pieces were on display and available for sale indoors in the galleries.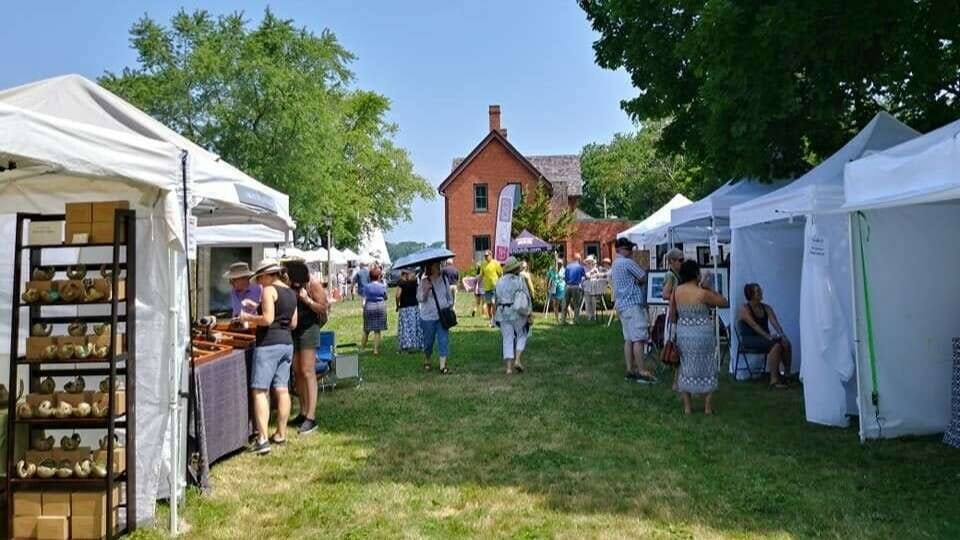 Talented musicians including the duo Steve Goldberger & Andrew Aldridge, The NOTL Ukesters, and more local talents provided musical entertainment from the stage in the rose garden.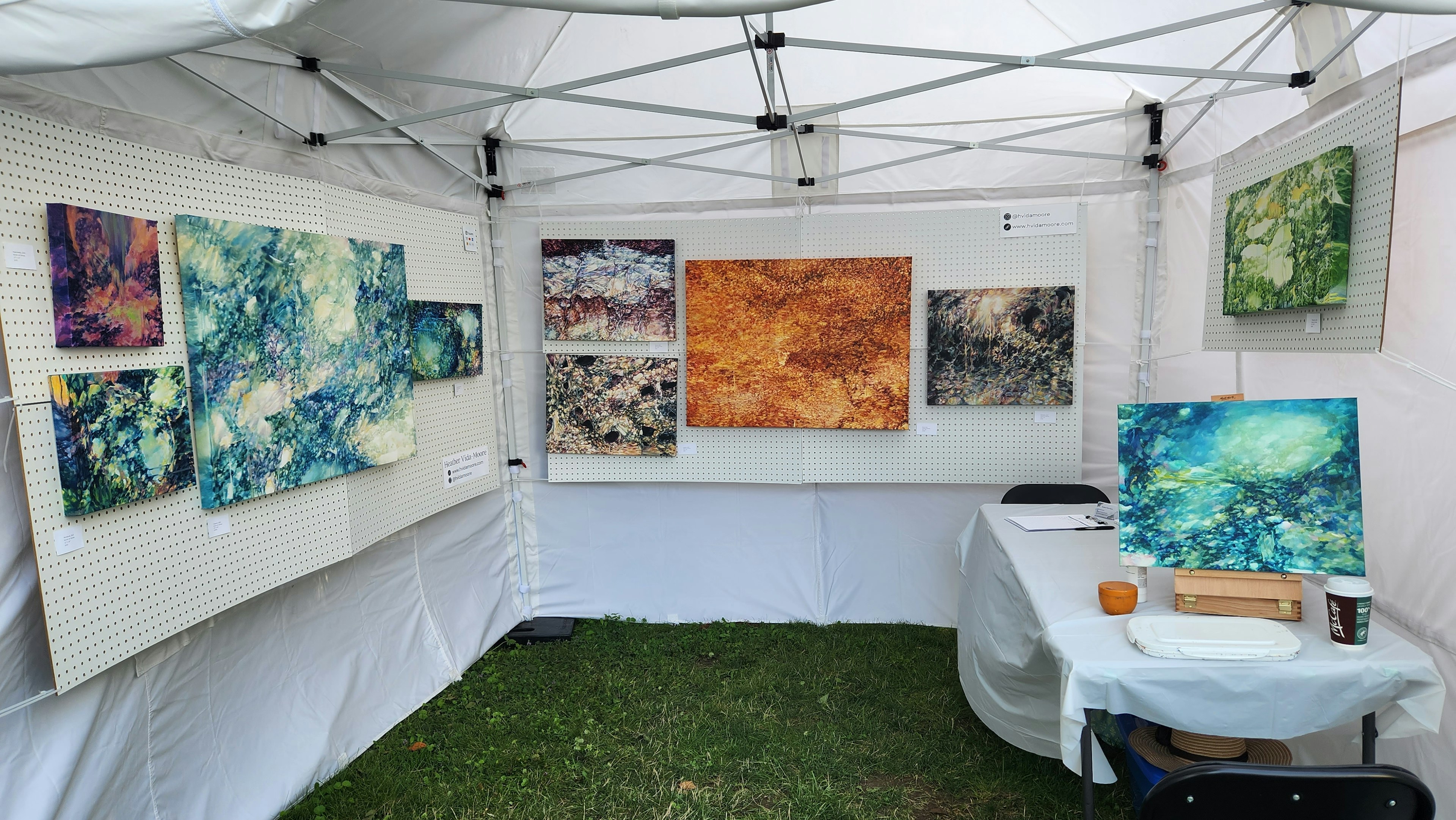 It was such a beautiful location! My tent was close to the water so I got to enjoy a gorgeous view and breeze. I brought a portable easel to paint in my booth, and enjoyed chatting with lots of art lovers.